Export Markets
We are internationally acclaimed as an exporter. All international markets such as Somalia, Cameroon, West Africa, Benin, Ghana, Burkina Faso, Togo, Afghanistan, Kenya, Tanzania, etc., are carefully studied by our team prior the commencement of international trading. Excellent knowledge of these markets help us to brilliantly perform exporting business operations.

Our Infrastructure
We are blessed to have by our side support of modernly designed infrastructural space. This space is nicely segregated by us into diverse business units where work pertaining to production, shipment, quality examination, packaging, warehousing and shipment is done. All the aforesaid departments are outfitted with right quality equipment that assists in carrying out business tasks with ease. Business departments of our company are operated by professionals who work as a backbone of the business entity. With complete dedication, each business activity is carried out in the company. We quality produce
100 mg Clozapine Tablets IP, DMR Cough Syrup etc., as per industrial quality norms using modern machines installed in our production facility.

Manufacturing Facilities
Production facility of our business unit is installed with modern machines, which contribute in speedy and quality-assured production of pharmaceutical products. This facility is operated by a talented team of manufacturing experts.

Plant Capacity:

Beta Lactum Tablets: 300 million/year
Oral Liquid: 40 million bottles/year
General Tablets: 300 million/year
Capsules: 20 million /year
Ointment & cream: 10 million tubes/year
Injectable (Small volume liquid & Dry powder beta lactam): 20 million units/year

Our Team
Our business entity is supported with a team of experienced professionals. Qualified professionals well-handle execution process of diverse business activities with ease. Deep understanding of the pharmaceutical industry, helps our professionals to come up with new techniques to carry out the production work of pharmaceutical products. As per international standards of quality, our production team manufactures offered line of DMR Cough Syrup, 100 mg Clozapine Tablets IP etc.
We are having excellent professionals working for our marketing & sales department. Our experts conduct market researches in order to get clarity over exact requirements of clients. We are rightly supported by a skilled team that helps in doing bulk production of products in a less time-frame.

Our Achievements & Certifications
With immense pleasure, our company informs clients about holding WHO GMP certification audited from Ghana & Kenya PPB. Our certification speaks high about our right approach towards quality work. One of the reasons behind reputed clients choosing us to do business is our WHO GMP certification. This certification helps us to win trust of a huge client-base.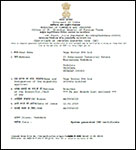 Our Major Export Countries are Afghanistan,Uzbekistan,Tajikistan,Nigeria,Burundi,Madagascar,Ivory Coast,Guinea,Cambodia,Myanmar,Rwanda, Laos...
Get in touch with us